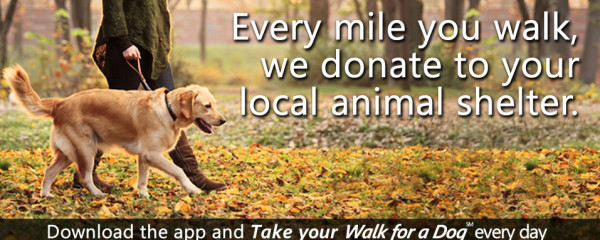 Support Cause For Paws and help us save lives by simply taking your dog for a walk!
Every time you walk, tap the Woof Trax app and start walking for Cause For Paws.
Contributions are made quarterly from sponsors ranging from 10-25 cents a mile!
Both Android and iPhone apps are now available. Go to Woof Trax and click "Get the App" and start walking for your favorite rescue… Cause For Paws Ohio!